The tone does the music
When you press a chord on an auto accompaniment, your entire accompaniment plays only the 3 or 4 tones of your chord. The auto accompaniment cannot play anything else. Unless it plays something to you.
However, 7 tones can be played to each chord. Why should accompanying musicians limit themselves to 3 or 4 tones?
Rock and pop musicians do not play so tamely. Neither do you. Because nimbu translates your chords into chord scales.
If you don't know chord scales yet, it doesn't matter at all. That changes quickly.
With the 7 tones of the chord scales you play
title-related accompaniments

or

accompanying rhythms, the so-called styles.

Your band plays the cool tension tones and generates real pressure.
Video 1
To play
title-related
accompaniments, proceed as follows:
From this you let nimbu calculate the harmony and accompaniment and you adjust the instruments a bit. And off you go.

What fun. Everything fits. The rhythm. The bass line. The transition tones. The melodic lines. The fills and breaks.
All you need is a keyboard with MIDI Out and you play this accompaniment just with Sync/Stop.
Or you make a style out of it which really fits.
To play
styles
, you proceed this way:
Either you choose in nimbu one of the 100 fantastic rhythms. Here we go.

Or you download a suitable YAMAHA® Keyboard Style from the Internet. Video 4
And also here you adjust the instruments to your setup. And here we go.

You play virtuously with the sections of the style.
But now you see your music and can easily edit it.
You even have the tension tones to further enhance the styles.
You are playing your chords with the spontaneously switchable settings:
auto accompaniment, improvisation or title
.
Full control in the Session Panel . . . .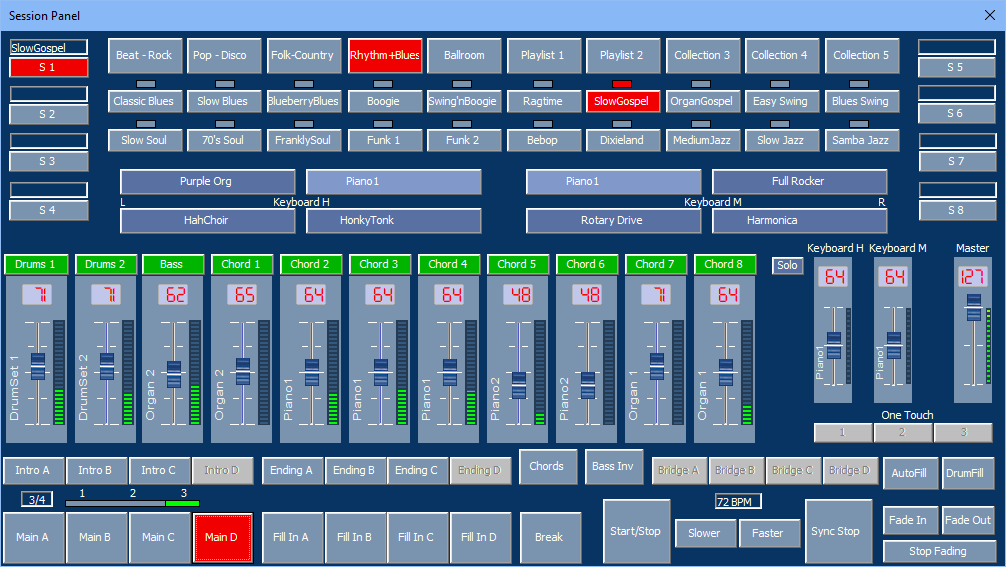 . . . . or via MIDI Pads like these here . . . .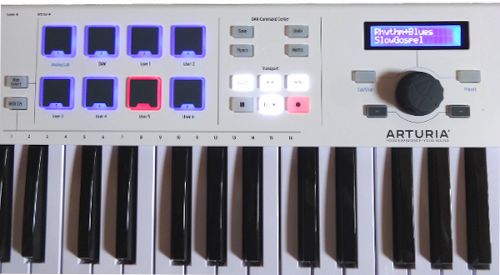 Can be played on many keyboards. With incredible accompaniments. More about it
here



Thousands of partly first-class MIDI files and YAMAHA® styles are available for free on the Internet.
No matter what you play, you can easily edit any level of music. It's your music.
Your accompaniments are neither limited to chord tones, nor are they played to you with the tones of a semi-playback.
Here you got a
Arranger on which you make music without limits.
Playing the way music works. Here is our
offer
.


"YAMAHA" ist Registered Trademark der YAMAHA CORPORATION, Hamamatsu Shizuoka, JP