This arranger gives your creativity the scope
You edit your accompaniments as easily as a text. Of course with Undo/Redo function.
Arranging, improvising, song writing: Professionally with a full supply of tones. In real time.
Because your chords span 7 tones. That's why you can play whatever you want. Look
here
.
Your accompaniments encourage creative play with new chords.
Due to the very compact structure of your music, ideas and improvisations are spontaneously implemented.
You copy bar sections, e.g. as a template from other accompaniments.
You create your own sections like Main C or copy other sections into your sections.
You also have NoMarker to end sections and Bridge Marker to create virtuoso transitions.
After all, you have direct access to 12 accompaniments while playing.
You set virtuosic One Touch registers that also switch the sounds of your melody.
We cannot describe everything. You should have experienced it yourself.
Editing music at any level: Without notes, interactively in real time. More about this, also for listening
here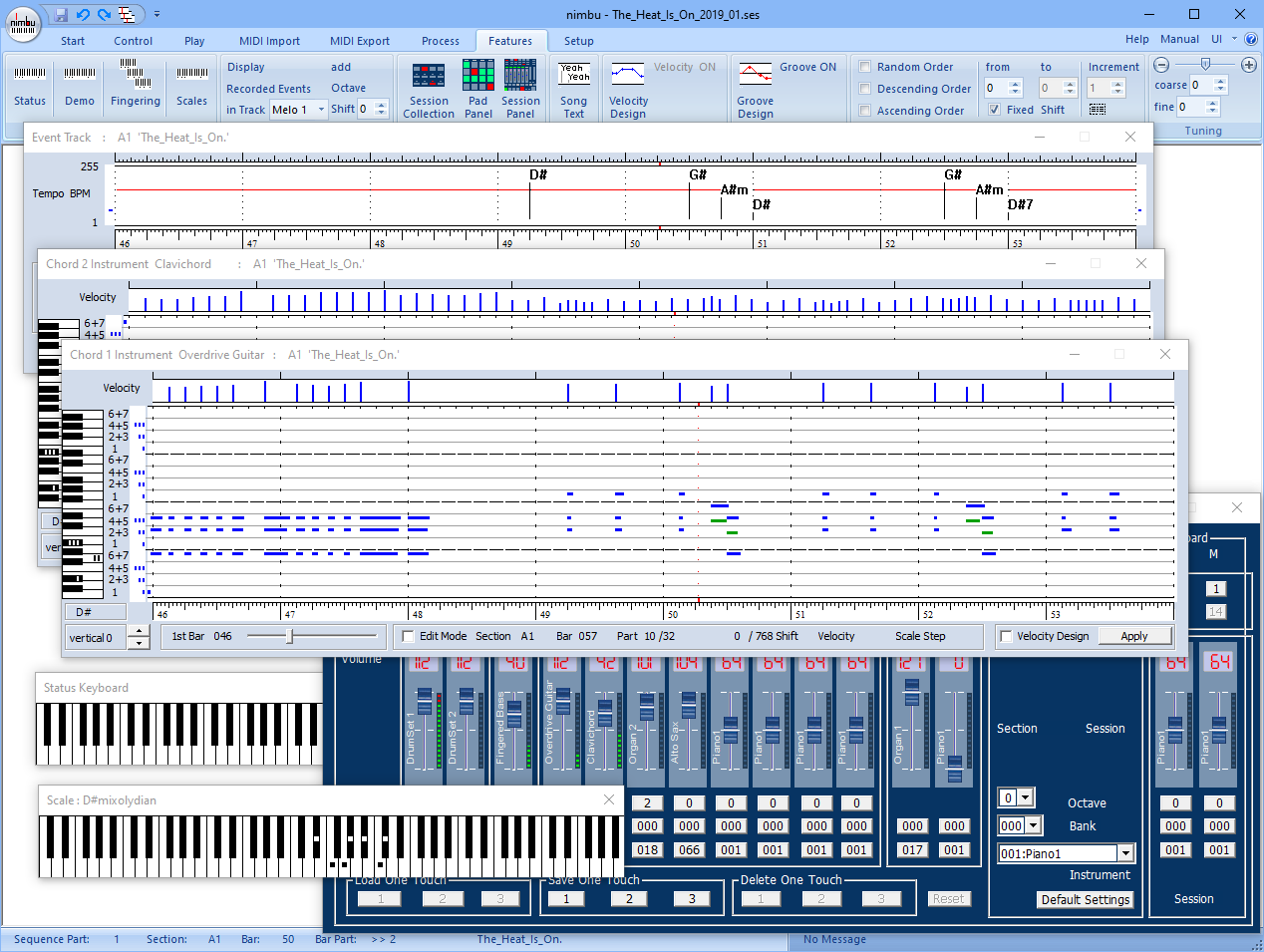 If you want, you can even completely develop your accompaniment from scratch. To do this, select the so-called composition mode:
Your sections now consist of a few bars, which you can combine into a sequence in no time at all.
You define loops and inherit basic rhythms from sections to other sections.
Thus, accompanying sections are present in many places, even though they are only edited by you at one point.
At the same time, you transpose in real time by playing chords or setting them on the Event Track.
This makes your music extremely compact and open for spontaneous variations.
At the end nimbu dissolves sequences, inheritances and loops and your new accompaniment is ready.
You can record your playing and catch the moment.
You can also improvise. nimbu shows you the available tones. Also the Avoid tones, which you should avoid in chords.
Arranging and improvising. Here is our
offer
.